STICKING WITH THE TRIED AND TRUE REWARDS INVESTORS OVER THE LONG-RUN – After a correction early in 2018, Canadian and U.S. markets have recovered and moved higher. All is not equal across the indices though. Momentum or growth oriented stocks have been outperforming value stocks. So it is worthwhile to take a closer look at what has been doing well and how it fits with Cardinal's investment philosophy.
Click here to read more:  Cardinal Update – August 2018
Market Outlook – Global stock markets jumped higher in the second quarter of 2018, moving most markets back into positive territory for the year. The UK FTSE-100 and Australian ASX-100 were the top performing markets, up 8.6% and 7.6% respectively. Other international markets were also positive with the German DAX-30 and French CAC-40 up 2.5% and 3.3% respectively. However, U.S. dollar appreciation in the 5% range offset most of these gains. In North America, the S&P TSX and the S&P 500 gained 7.0% and 5.3% respectively with the US dollar gaining slightly on the Loonie.
Click here to read more:  Cardinal Quarterly – July 2018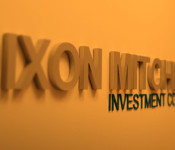 Checking the math – One of the most fundamental operations that students learn at business school is how to estimate the value of an asset based on the cash flow it generates. In this calculation, an appropriate current price is derived by "discounting" income streams at a given rate, often the prevailing bond yield of appropriate maturity or the return that the individual requires to commit capital to the investment. All else equal, if the asset can be acquired for less than that figure, the investor should go ahead; if not, he or she may want to look elsewhere. This method can be used to gauge fair price for income producing real estate, privately held businesses, listed stocks, and just about anything generating (or expected to generate) ongoing earnings. We can also use the technique to get a sense of where an entire equity index is trading relative both to its underlying fundamentals and how investors have valued those characteristics in the past.
Click here to read more:  DM-Portfolio-Commentary-Q2-18