RESEARCH PROCESS IN FOCUS: IDEA GENERATION – In our regular correspondence, we tend to discuss why we bought, sold, or continue to hold stocks in the portfolio. This month, we thought it would be interesting to describe the process in how we actually come up with these ideas.
The first step is identifying the stocks we wish to research further. There is no magic formula here and we believe that the wider you cast your net, the more fish you'll catch. Thus, we read a wide assortment of company financial reports and we also read broadly: newspapers, magazines, books, and trade journals……
COMPANY FOCUS:  INTACT FINANCIAL – A year following our initial purchase of Intact Financial, we are happy with the share price performance (up approximately 12%) and take this as an opportunity to review the thesis……
Click here to read more: Cardinal Update – November 2017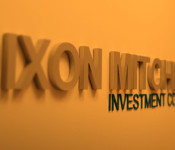 A RARE GREEN SHOOT ON THE SCORCHED EARTH OF RETAIL – We live in a period of rapid change. The same forces that have brought us previously unimagined technologies and conveniences, however, have also wreaked agonizing upheaval on certain parts of the economy. Perhaps nowhere has this dislocation been levelled with as much swiftness and ferocity as in the retail sector, where companies struggle to maintain relevancy and, in many cases, outright survival in the face of the "Amazon-ing" of their industry.  One-time cornerstones like Sears Canada and Toys R Us have recently filed for bankruptcy, while outlets such as Foot Locker, Kmart, and Staples are either closing stores in multiples, selling off real estate, or paddling furiously against the unrelenting tsunami of competition.
Click here to read more:  DM-Monthly-Report-Nov-17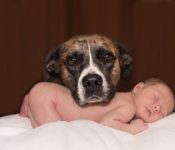 By Helen Burnett-Nichols
Expecting your first baby? By all means get the nursery ready — but make sure you put your financial house in order, too.
Preparing for a baby is a time full of celebration, showers and shopping, but the arrival of a little one brings not only added expense for your family but also a noticeable drop in income for many new families. Read more