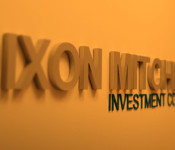 WHAT WILL IT TAKE TO JUMPSTART THE TSX? – In our third quarter portfolio commentary, we highlighted the recent contrast between the Canadian economy, which has led all G7 countries in growth for each of the past four quarters, and the TSX, which is the worst performing stock market amongst the same group so far this year. On the bright side, lethargic Canadian share prices combined with rising earnings have pushed the relative valuation of the TSX down to multi-year lows against the S&P 500; unfortunately, though, it's hard to know when global capital will start to take notice of this comparative advantage and begin to shift back to our market.
Click here to read more:  DM-Monthly-Report-Oct-17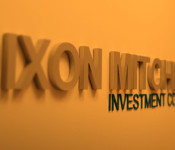 Best Economy, Worst Market – In last quarter's edition of this report, we lamented that Canadian stocks hadn't been doing much for investors in the months preceding, despite our economy having posted some of the strongest growth in the developed work. We also noted, however, that the silver lining of this stall in prices was that the valuation of the TSX has been pushed down to an uncommonly attractive level relative to the S&P 500, which we felt would eventually catch the attention of capital allocators around the world. Up until the last 2 weeks of September, though, it looked like the Canadian equity story would be little changed for this report.
Click here to read more: DM-Portfolio-Commentary-Q3-17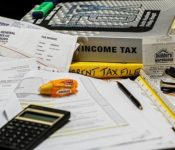 If you are the owner of a private corporation you should be concerned about the commentary that is coming from the Department of Finance.  In the Federal Budget of March 2017, Finance expressed their concern that private corporations were being used by high income Canadians to obtain tax advantages that were not available to other Canadian tax payers.  That concern has led to the release on July 18th 2017, of a consultation paper along with draft legislation.  Finance is currently asking for input from interested parties and stakeholders and has stated that the consultation period will end on October 2, 2017.  At this point, whatever happens after that date is anyone's guess, but speculation is high that changes will be introduced to close what the Department perceives as abusive practices relating to private corporations.
Specifically, there are three specific tax planning strategies employed by private corporations that the department is most concerned with:
Sprinkling income using a private corporation
Income tax paid on income from a private corporation can be greatly reduced by causing that income to be received in the form of dividends by individuals who would pay tax at a much lower rate or not at all.  These dividends are usually paid to adult children or other family members who are shareholders of the private corporation or to a family trust.  By "sprinkling" the income in this manner the amount of income tax paid can be greatly reduced. Read more